POHMS ANNUAL FALL CONFERENCE
ANNUAL FALL CONFERENCE
NOVEMBER 16-17, 2023
Don't be Clueless!
Learn how we can keep Community Cancer Care Alive!
Reasons to attend the Annual Fall Conference:
Relevant topics, what your practice needs to know about and prepare for today!
Receive the most up-to-date information related to your specialty
Expand your knowledge
Live Q&A
Walk away with needed tools and strategies
Positive and Comfortable environment
Time to visit with our sponsors
AAPC CEU Credits!
Networking! Networking! Networking!
Fabulous prizes and cash!!!
Who should attend
Practice Managers/Administrators
Providers, Nurses, Pharm Tech and other clinical employees
Billing managers and other billing employees
Patient navigators
Financial counselors
Other employees within your practice for updated and current education
Agenda
POHMS ANNUAL FALL CONFERENCE / NOVEMBER 16-17, 2023 / THE HOTEL HERSHEY

Wednesday
November 15, 2023

4:00 to 6:00 PM

Registration
Garden Terrace Lounge

6:30 PM to 7:30 PM

Welcome Reception
Fountain Lobby
Thursday
November 16, 2023




7:30 AM
Registration and Breakfast
Garden Terrace Ballroom


8:30 AM
Welcome and Opening Remarks

Lisa Smith
Cliff Goodman
Starlight Terrace Ballroom


8:45 AM
Legislative Update

Ted Okon
Community Oncology Alliance



9:45 AM
Biomarker Legislation

Donna Greco
American Cancer Society



10:45 AM
Break with Exhibitors

Garden Terrace Ballroom


11:15 AM

Practice Benchmarking and Cost Accounting

Ricky Newton
Community Oncology Alliance




12:30 PM
Lunch Break

Fountain Lobby


1:30 PM

Keynote Speaker

Shawn Reilly Simmons
Author




2:30 PM
Break with Exhibitors
Garden Terrace Ballroom


3:00 PM

Cyber Security

Rich O'Keefe
YourTechTeam




4:00 PM
CHOC Member Business Meeting

Tea House


6:30 PM
Reception and Dinner Event for registered guests

Starlight Terrace Ballroom


Friday
November 17, 2023


8:00 am
Breakfast

Garden Terrace Ballroom


9:00 AM

Reimbursement and Coding

Michelle Weiss
Weiss Consulting


Starlight Terrace Ballroom
10:15 AM

Solve the Audit and Recoupment Mystery

Karlene Dittrich
Med Revenue Solutions LLC






11:15 AM
Break with Exhibitors

Garden Terrace Ballroom


11:45 AM

Conclusion and Closing Remarks

Cliff Goodman
Lisa Smith




11:50 AM
POHMS Member Business Meeting and Raffles



11:50 AM
Vendor Breakdown
Garden Terrace Ballroom



Event Sponsors
2023 Corporate Sponsors
---
DIAMOND
---
GOLD
---
SILVER
---
EXHIBITORS
Directions & Accommodations
Hotel Hershey
100 Hotel Road
Hershey, PA 17033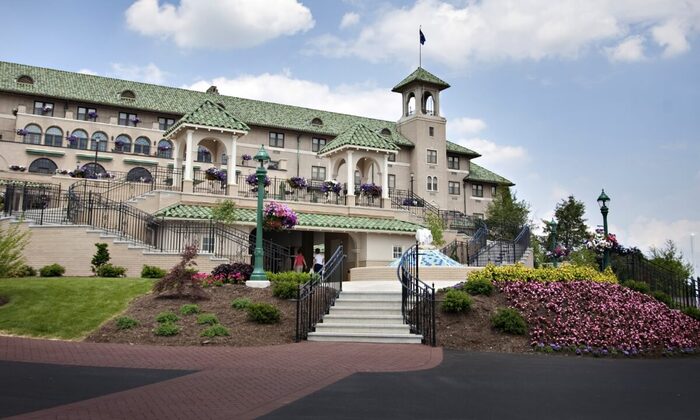 POHMS has negotiated a group guest room rate of $252.00/night/plus taxes. Reservations can be made by calling the hotel at 1-855-729-3108 or by booking though the dedicated reservation link below.
The cut-off date for the group rate is October 16, 2023. Several attendees waited too long and could not get into the Hotel Hershey. Don't wait, reserve today. Rooms sell out quickly!


https://reservations.hersheypa.com/HRSApp/HRSHome?groupCode=POHMS2023H&venue=hotelHershey