Welcome to POHMS
Premier Oncology Hematology Management Society (POHMS) is a group of medical management, clinical personnel and other interested parties that are dedicated to improving the business environment of the hematology and oncology specialty.
Member Login »
Latest News
In-person seminar exclusively for POHMS Active and Associate members. Register today!
The U.S. Food and Drug Administration today posted warning letters addressed to 14 U.S.-based companies illegally selling more than 65 products that fraudulently claim to prevent, diagnose, treat or cure cancer. The products are marketed and sold without FDA approval, most commonly on websites and social media platforms.
View all news
Calendar of Events
←
June 2017
→
S
M
T
W
T
F
S
1
2
3
4
5
6
7
8
9
10
11
12
13
14
15
16
17
18
19
20
21
22
23
24
25
26
27
28
29
30
November 2017
November 9-10, 2017
Hershey, PA
View all events
Corporate Allies
View all allies
---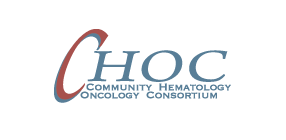 ---